Screenings
Come see Christmas Ranch May 12th, 2017 at 9pm
EQUUS Film Festival May 12-14. 2017 at Clark's Elioak Farm in Ellicott City, Maryland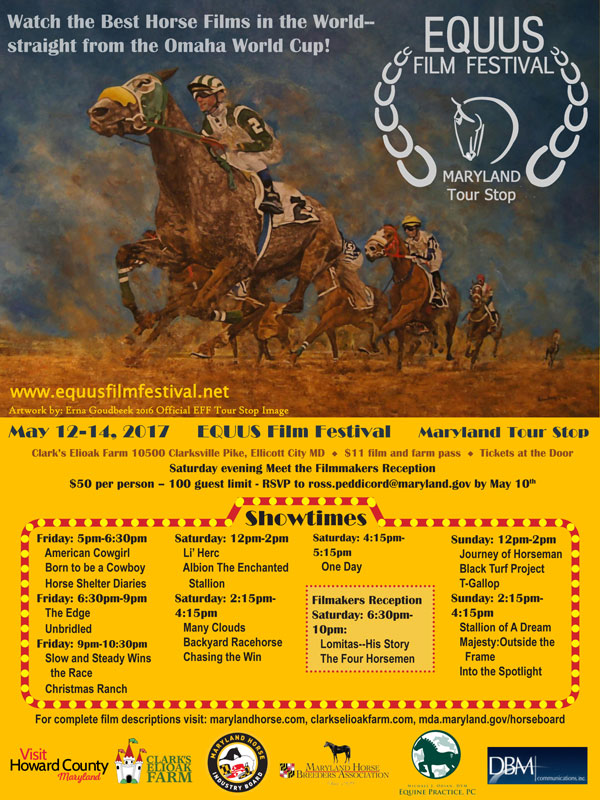 Thanks to our sponsors for the Christmas Ranch Premiere December 8th at the Senator Theatre! Kelly Associates Insurance Group, DBMFilmStore.com, The Equiery, College Manor Extended Family Living, EMBRACE THE RACE and Greenmount Farms!


DBM Films is pleased to present the Maryland premiere of Christmas Ranch at the historic Senator Theatre on Thursday, December 8th at 7 pm!  Doors open at 6:30pm. Christmas Ranch was produced and directed by Maryland filmmaker, Douglas B. Maddox and was filmed on location in Maryland at GreenMount Farms with thanks to Aris Melissaratos and Angie and Sabrina Moore.
A VIP Reception at 6 pm will precede the screening at 7 pm and portions of the proceeds will benefit several community organizations throughout Maryland. Tickets for the screening and the VIP Reception will be available online. The event is for all ages and the movie has received the Dove Foundation seal of approval for family audiences!
Just in time for Christmas — a feel-good film about hope and second chances! The story is about a strong-willed girl who is sent to stay with her grandmother on her horse ranch for Christmas. She begins to care for her grandmother's pony and becomes determined to help save the ranch from foreclosure.
The official trailer of the Christmas Ranch can be seen by clicking on this link.